Direct list editing
Details
Published: Tuesday, 25 March 2014 13:39
In this tutorial we will cover one more interesting feature, which is the direct listing fields editing, we will use the latest connection we had.
First, let's add a new field to our listing, the "alias" field.
We should then head to the "Fields" box and add the code of our listing field, the field name be in this format: Model_id[primary_key][field_name], this field can not be auto published, and so we have to use the "value" attribute.

This is how our listing should look like now

Now let's add a toolbar save listing item, you can copy the string code from the "Help" tab

And as usual, we need to setup the permissions correctly, this action is named "save_list", and so we give public the allowed permissions for the the "save_list" action.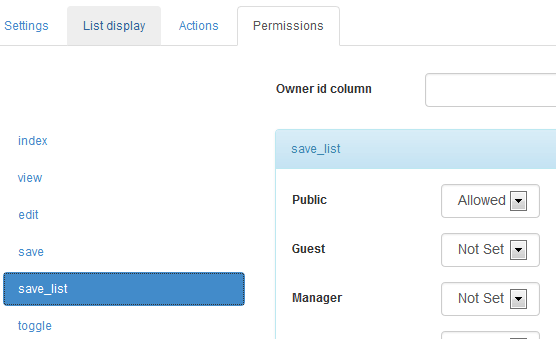 In order to handle this action, we must have the rows checkboxes selectors, we add _SELECTOR_ to our columns list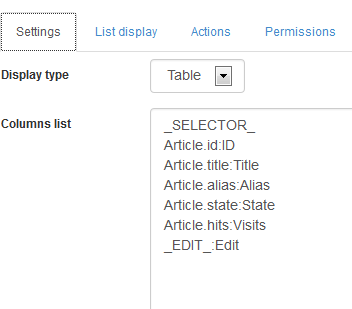 This is how our list should look like now

By trying to change any field value and checking the adjacent checkbox selector then click "Update list" should update the record value!